Canvas Settings
Description
Canvas settings to define canvas, sections and display area in X-Manager.
Configuration
Canvas Editor (Environment)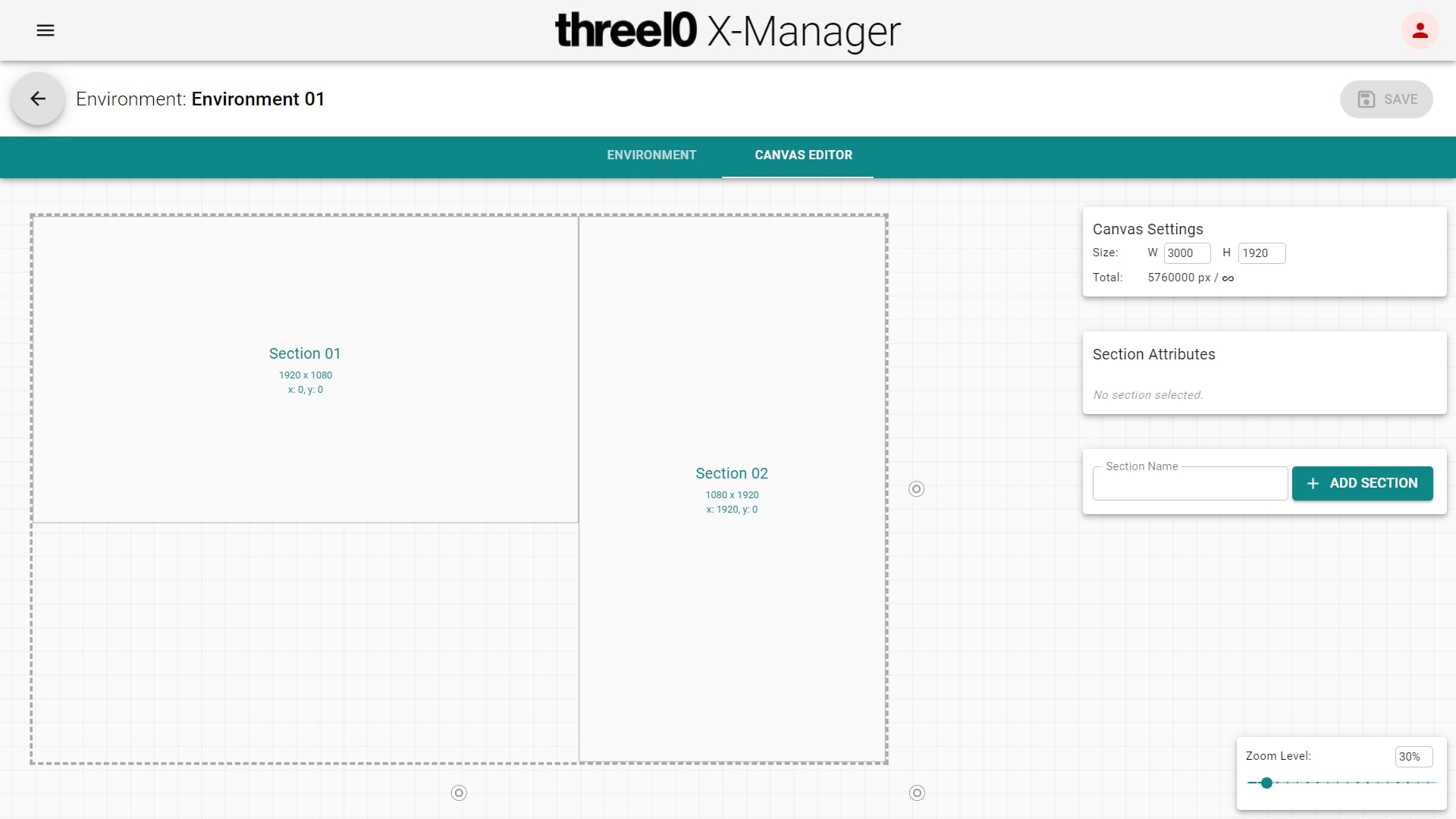 Define canvas size for an environment by setting the values in pixels manually or dragging the corners to the desired size. To scale the viewport depending on canvas size, use the Zoom Level-slider at bottom right. After finishing the configuration, save all canvas settings with the Save-Button at the top right.
Sample canvas from screenshot:
Canvas with a resolution of 1920 x 1080
Sections (Environment)
The next step is adding sections by entering a section name and pressing the Add Section-Button. Then they can be positioned/scaled them accordingly. All sections have to be located within the canvas and should not overlap with each other.
Sample sections from screenshot:
Section 01: Position: (0, 0); Size: 960 x 1080
Section 02: Position: (960, 0); Size: 960 x 1080
Display Area (X-Creator)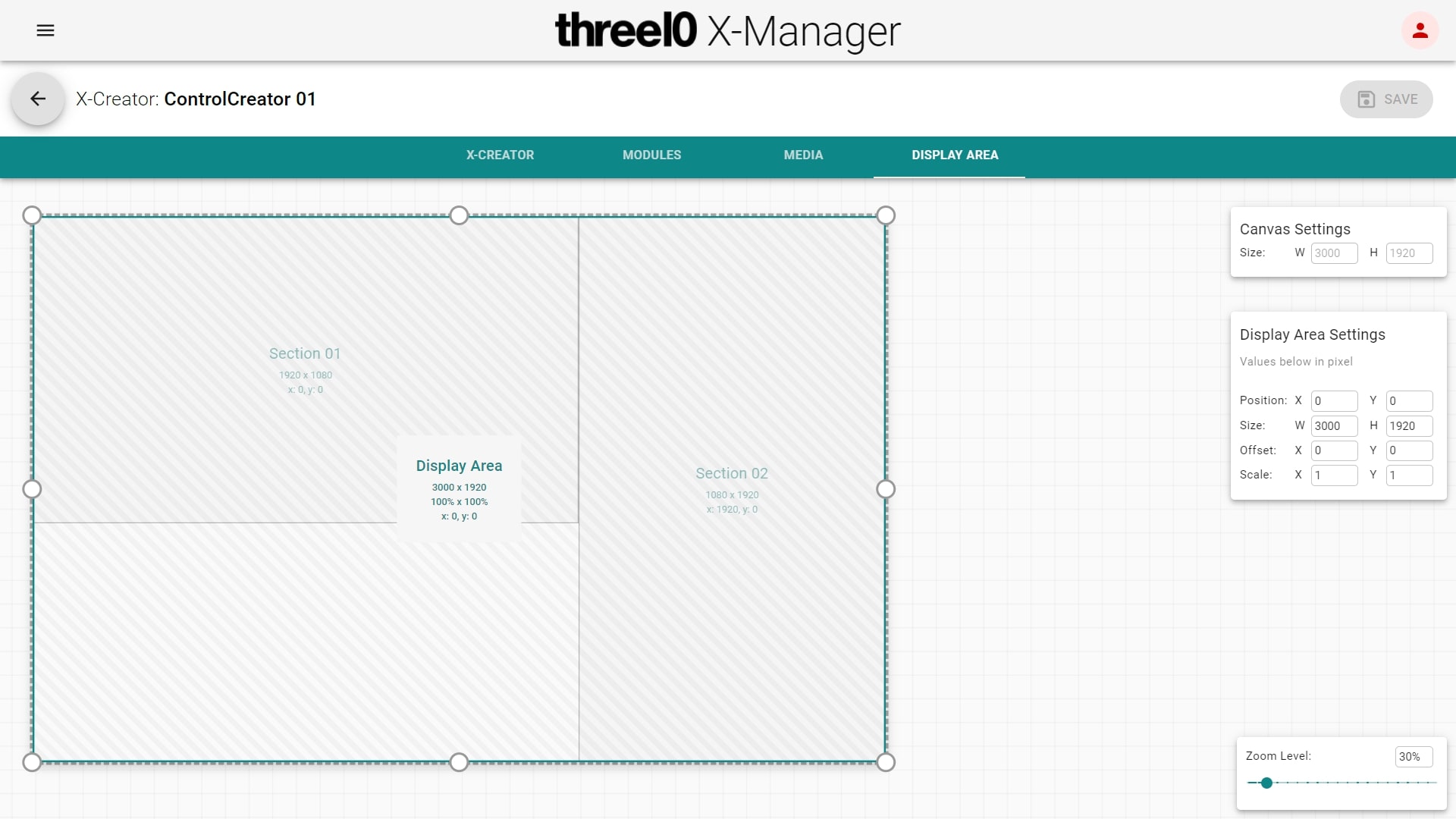 Define the area each X-Creator should display by manually enter the position from the top left corner and the size in pixels or drag/scale the area to the desired position/size of the previously defined canvas. If the area needs to be scaled or positioned on the X-Creator GPU output, offset and scale is required to be set.
For more complex canvas mappings, the visual mosaic editor offers additional functionalities which are described here.